SonarQube 6.4 in Screenshots
The SonarSource team is proud to announce the release of SonarQube 6.4, which brings significant new features to the Projects page and compelling new functionality to understand issues.
Easy navigation among multiple issue locations
Project tags
A more powerful "Projects" page
More intuitive global search
Built-in support of private vs public projects
Easy navigation among multiple issue locations
Recent versions of the SonarSource language analyzers have made tremendous strides in the techniques (such as semantic analysis, symbolic execution, and data flow analysis) that allow them to find tricky bugs. But as bugs get trickier, they get harder to understand, even with secondary issue locations and messages. So this version of the platform includes a fresh, powerful new take on navigating the paths through the code that lead to bugs: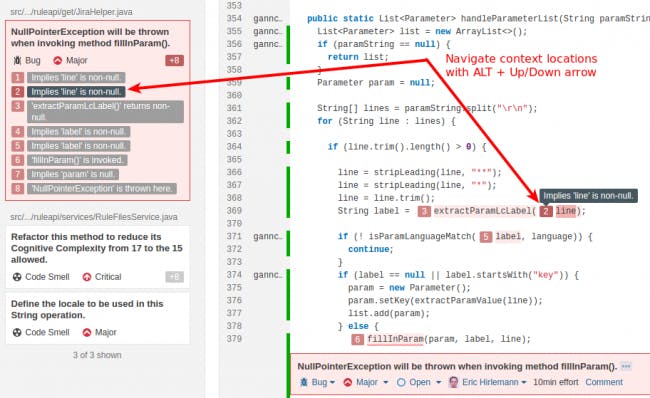 Project tags
Just as you can label and group categories rules and issues with tags, you can now also label and group projects in the same way. Tags show up on the project home page: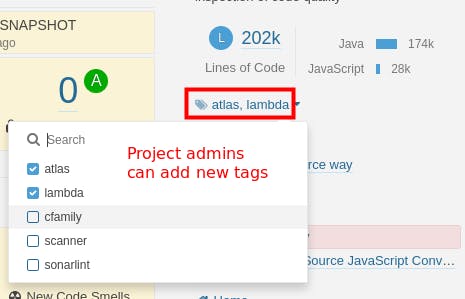 And in the list of projects: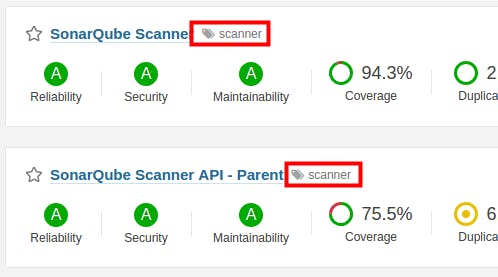 A more powerful "Projects" page
Along with the ability to tag projects, comes the ability to search for projects by tag. We've also added the ability to search by language: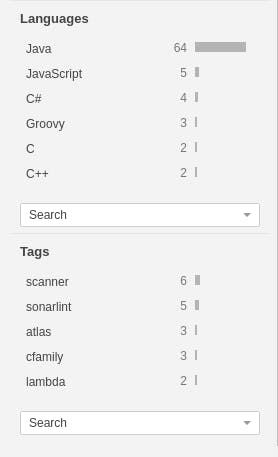 Once you've found your projects of interest, you'll be able to gain new insights into them with six new visualizations to help you understand the distribution among your projects of Risk, Reliability, Security, Maintainability, Coverage and Duplications: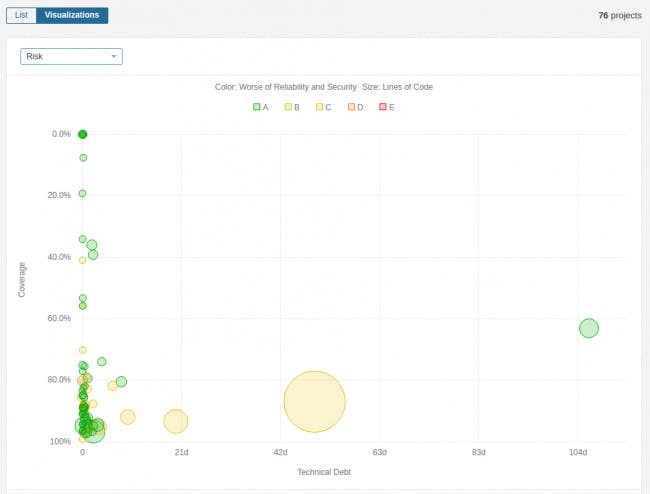 More intuitive global search
Global search has also improved in this version, with better underlying algorithms to find the results you're looking for, as well as new icons and better organization of the search results to help you understand what you found: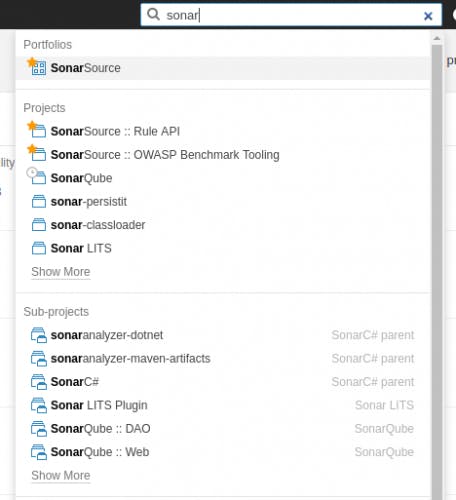 Built-in support of private vs public projects
If you're in the know, it can be easy to forget that others aren't. Similarly, if you have access to private projects, it's easy to forget that others can't see them. So we've added a "private" label to projects with restricted visibility. It shows up both in the Projects page and on the Project homepage: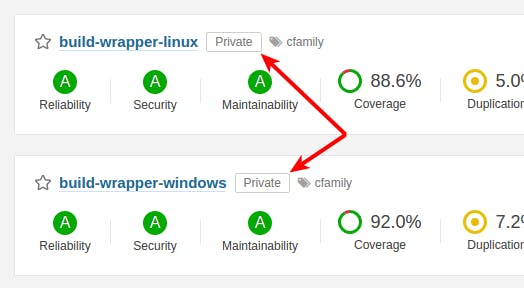 That's all, folks!
Its time now to download the new version and try it out. But don't forget to read the installation or upgrade guide.