SonarQube 6.3 in Screenshots
The SonarSource team is proud to announce the release of SonarQube 6.3, which brings both interface and analysis improvements.
Project "Activity" page
More languages on board by default
Global search improvements
Backdating issues raised by new rules on old code
The return of UI extension points
Project "Activity" page
This version introduces an Activity page at the project level. It replaces the History page found in previous versions, but unlike the History page, Activity can be seen by all users with project permissions, not just admins.

The activity list starts on the project home page, replacing the Events list: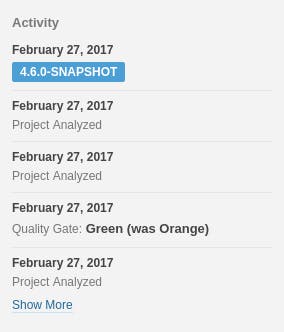 On the project home page, only the most recent analyses are shown, but click through on "Show More" or the new "Activity" menu item, and you land at the full list: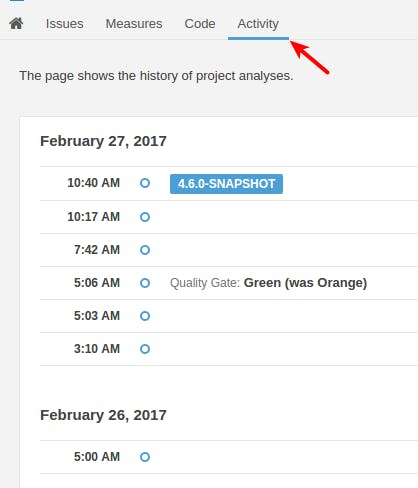 Admins will find here the full list of editing options they're used to, and users will be able to see the list of analyses on file for a project for the first time!
More languages on board by default
SonarQube 6.3 now embeds the latest versions of most SonarSource code analyzers: SonarC#, SonarFlex, SonarJava, SonarJS, SonarPHP, and SonarPython. That means less setup work on new installations and on upgrades: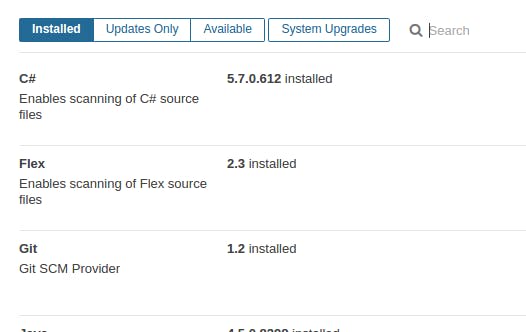 Global search improvements
6.3 also brings several improvements to global search. First, it's now backed by Elasticsearch, so it's fast. Making that switch allowed us to improve not just speed but, the results as well. Now you can search by multiple terms, and your results will be ordered relevance: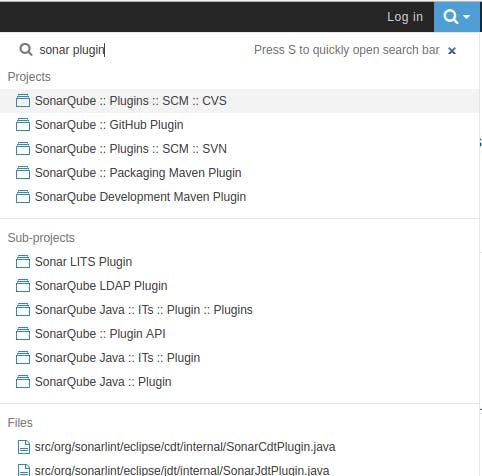 Backdating issues raised by new rules on old code
If you're living by the Leak Period you know the pain of adding new rules to your quality profile: suddenly code you haven't touched in months or even years has "new" issues - valid issues you need to silence somehow, either by marking them Won't Fix, or by editing code you previously had no plan to touch. Because we dogfood new rules at SonarSource we felt this pain acutely.

Well, help is here. Starting with 6.3, SonarQube backdates issues raised by newly activated rules on old code to the line's last commit date. No longer will you be forced to excavate old code to clean up a specious leak. Instead, you can activate new rules with abandon, knowing that the only issues that show up in the leak period will be the ones that actually belong there.
The return of UI extension points
6.3 is the first version to reach the target architecture of a UI written completely in JavaScript. As a consequence, we've been able to re-introduce the ability to extend the UI at both the global and project levels. The docs give the details on how to go about that.
That's all, folks!
Its time now to download the new version and try it out. But don't forget to read the installation or upgrade guide.