SonarQube 6.2 in Screenshots
The SonarSource team is proud to announce the release of SonarQube 6.2, which brings a lot of significant changes, both to the interface and underlying mechanisms to streamline and improve the user experience.
New "Projects" page
Enhanced "Issues" page
New landing page for anonymous users
Webhooks
Rating support in Quality Gates
Consolidated coverage
Authentication via HTTP header
New "Projects" page
The first big change logged-in users will notice is the new Projects space. By default it shows you an overview of the most significant metrics of each of your favorite projects: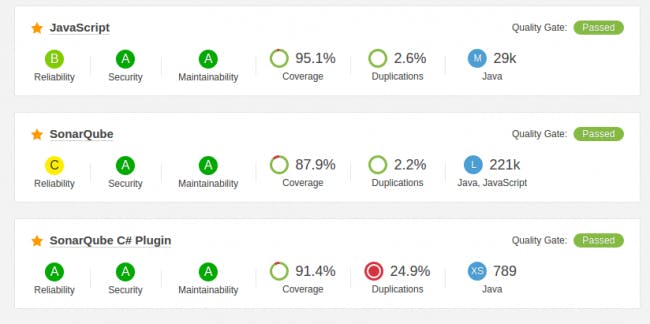 You can also choose to browse the entire project set, or explore projects (the whole set or your favorites) using metric filters: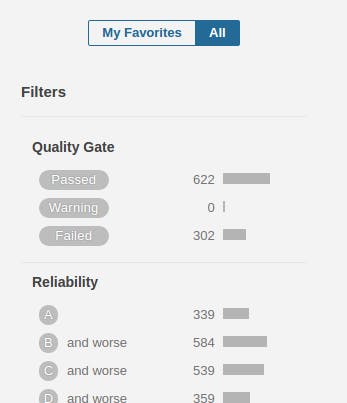 The Projects space replaces global dashboards, which have been dropped in this version along with project dashboards. For more on the mindset behind this change, see the post about the 6.x series.
Enhanced "Issues" page
Continuing the "me-centric" theme, the Issues page has been updated to show logged in users their own issues by default: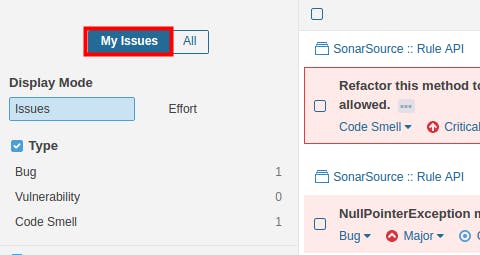 Issues are now sorted by date, so you'll see your leak at the top of the page, or the project leak when you're in that context.
New landing page for anonymous users
Anonymous users will be greeted with a page that displays key instance metrics, and SonarQube concepts: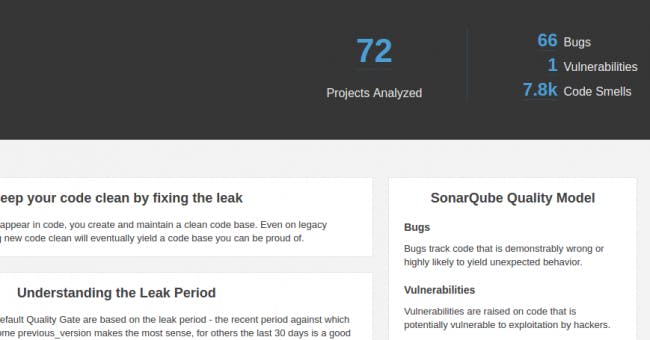 This page includes a customizable slot just below the instance metrics, as seen on sonarqube.com: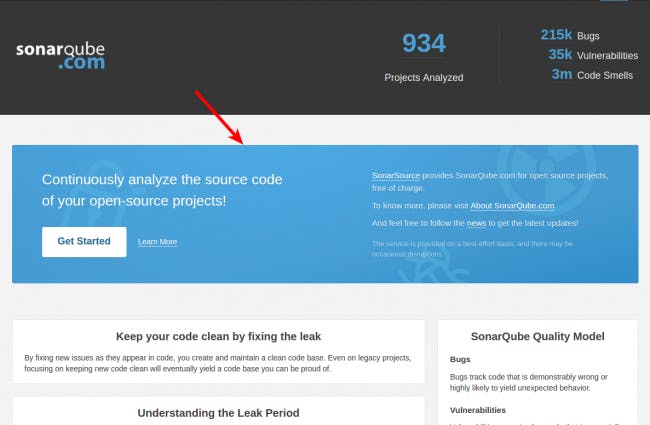 Webhooks
To help you better integrate SonarQube into your ALM chain, this version also adds the ability to configure up to ten global and ten project-level webhook URLs:

These URLs are POSTed to after each analysis report is processed. The POST payload is a JSON block that includes project identifiers and quality gate status. The use cases for this are things like stopping a build pipeline for poor quality, or posting notifications to wall boards or chat rooms.
Rating support in Quality Gates
We've also improved Quality Gates this version, by supporting ratings (A, B, C...) rather than making you do the numeric conversions in your conditions:

We have, of course, updated the default Quality Gate to reflect this change.
Consolidated coverage
This version also introduces a change that's more conceptual than visual in nature: the consolidation of coverage metrics. Now, you can have as many coverage reports for as many different types of testing (unit, integration, smoke, ...) as you like. They'll all be consolidated into "coverage":

Authentication via HTTP header
Also in the non-visual realm is the introduction of authentication via HTTP headers. Now you can access SonarQube via Single-Sign-On using HTTP headers passed by an authentication proxy.
That's all, folks!
Its time now to download the new version and try it out. But don't forget to read the installation or upgrade guide.