SonarQube 5.5 in Screenshots
The team is proud to announce the release of 5.5, which features simplified concepts for easier triage and management of issues:


New SonarQube Quality Model
New Measures project page
Increased vertical scalability, performance, and stability
New SonarQube Quality Model

With 5.5 we've boiled quality down to its essentials to make it easier to understand and work with. Now there are Reliability Issues, Vulnerability Issues and Maintainability Issues. Or, in plainer talk: bugs, vulnerabilities, and code smells. By drawing bugs and vulnerabilities out of the mass of issues, any operational risks in your projects are highlighted for expedited handling.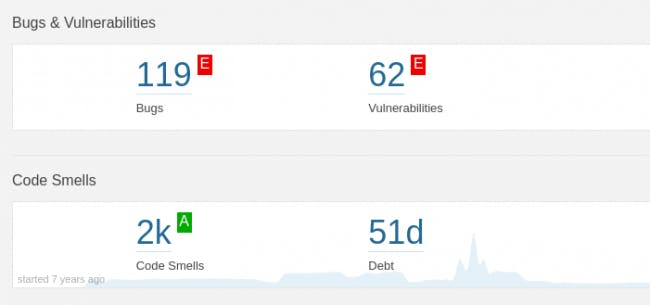 You'll see the change wherever there are issues and technichal debt, including the Rules and Issues domains: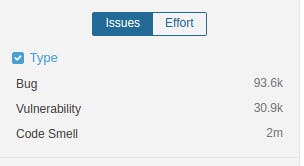 We've also updated the default Quality Gate to match the importance of these newly isolated concepts:



New Measures project page

Also new in this version is a project-level Measures interface, which replaces the old metric drilldown. Click a metric from the project home page and you land at the new per-file metric value listing: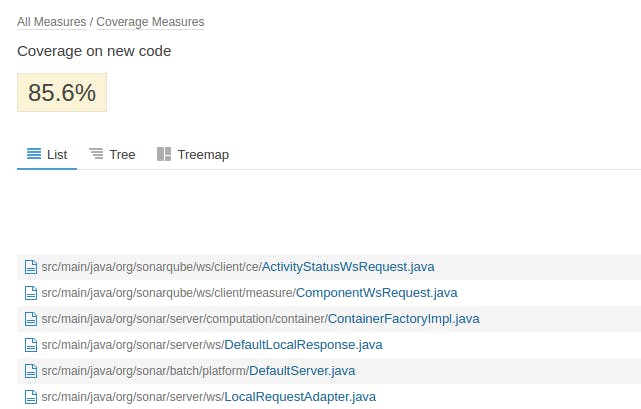 The Tree view offers a compact, per-directory aggregation, and the Treemap gives the familiar, colorful overview: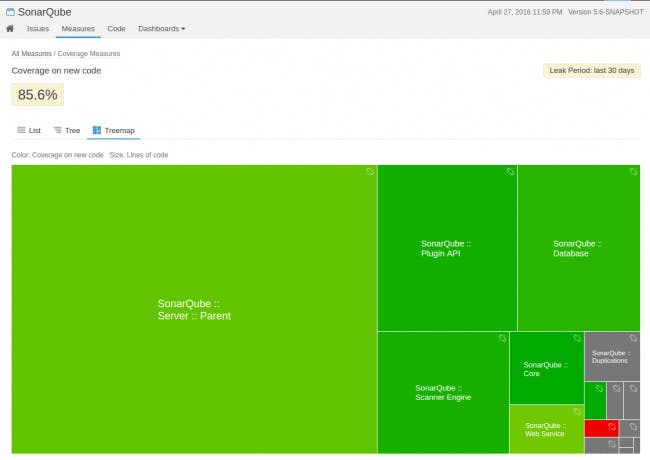 The metric domain page also offers a listing of metrics and project-level values, with a graphical presentation: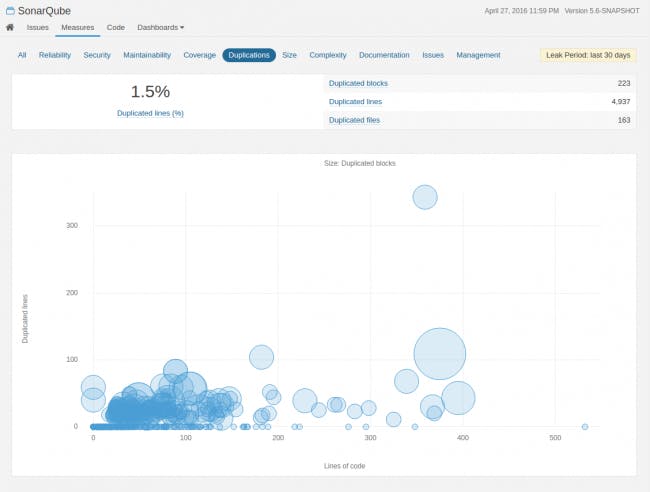 Increased vertical scalability, performance, and stability

The Compute Engine has been moved into a separate process, and the number of worker threads made configurable (SONARQUBE_HOME/conf/sonar.properties), so users will no longer have to deal with a sluggish interface when analysis reports are being processed, and the memory requirements for processing can be handled separately from those for the web application: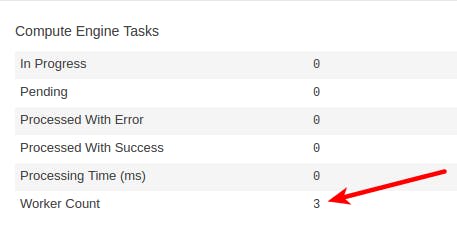 That's All, Folks!

Time now to download the new version and try it out. But don't forget to read the installation or upgrade guide first! Even if you've read it before, it may be worth taking another look at the upgrade guide; we changed it recently.