SonarQube 4.4 in Screenshots
The team is proud to announce the release of SonarQube 4.4, which includes many exciting new features:

Rules page
Component viewer
New Quality Gate widget
Improved multi-language support
Built-in web service API documentation
Rules page

With this version of SonarQube, rules come out of the shadow of profiles to stand on their own. Now you can search rules by language, tag, SQALE characteristic, severity, status (E.G. beta), and repository. Oh yes, and you can also search them by profile, activation, and profile inheritance.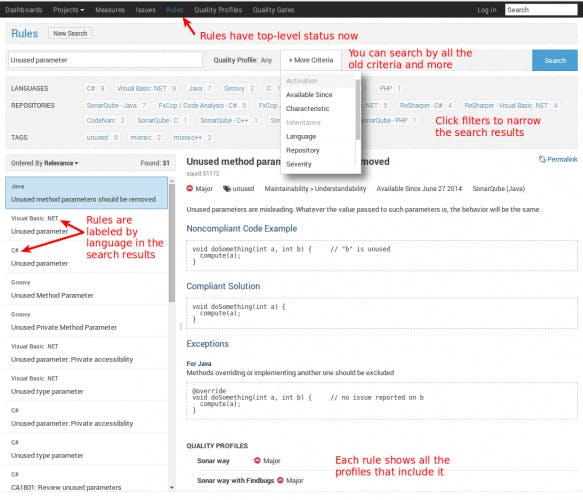 Once you've found your rules, this is now where you activate or deactivate them in a profile - individually through controls on the rule detail or in bulk through controls in the search results list (look for the cogs). In fact, the profiles page no longer has it's own list of rules. Instead, it offers a summary by severity, and a click through to a rule search.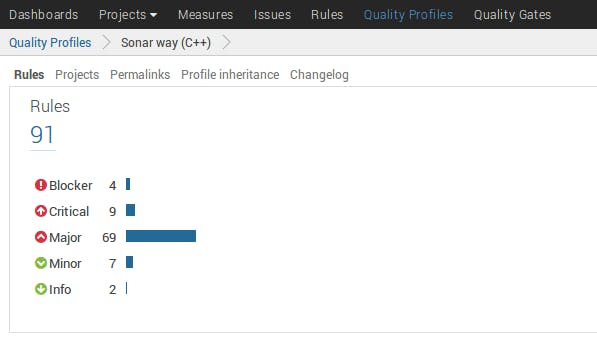 Another shift in rule handling comes for what used to be called "cloneable rules". We've realized that strictly speaking, these are really "templates" rather than rules, and now treat them as such.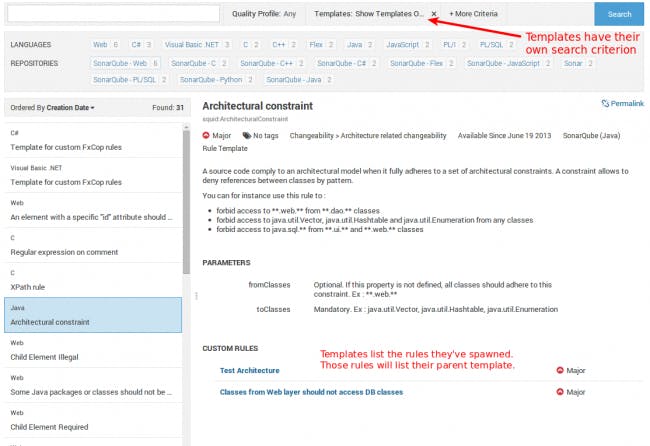 Templates can no longer be directly activated in a profile. Instead, you create rules from them and activate those.


Component viewer

The component viewer also experienced major changes in this version. The tabs across the top now offer filtering, which controls what parts of the code you see (E.G. only show me the code that has issue), and decoration, which controls what you see layered on top of the code (show/hide the issues, the duplications, etc.).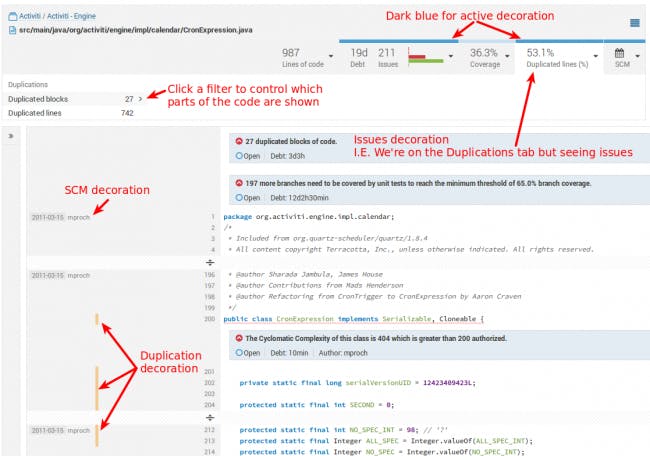 A workspace concept debuts in this version. As you navigate from file to file through either code coverage or duplications, it helps you track where you are and where you've been.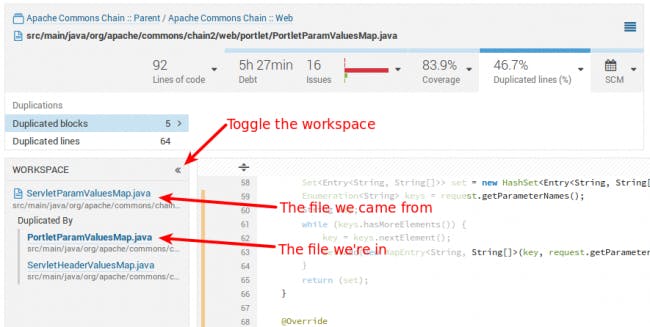 New Quality Gate widget

A new Quality Gate widget makes it clearer just what's wrong if your project isn't making the grade. Now you can see exactly which measures are out of line: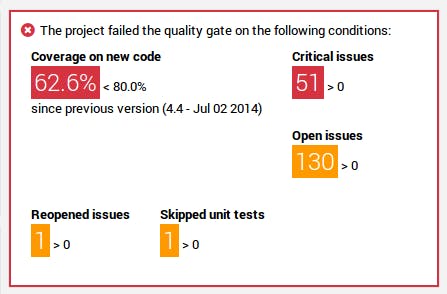 Improved multi-language support

Multi-language analysis was introduced in 4.2 and it just keeps getting better. Now we've added the distribution of LOC by language in the size widget for multi-language projects.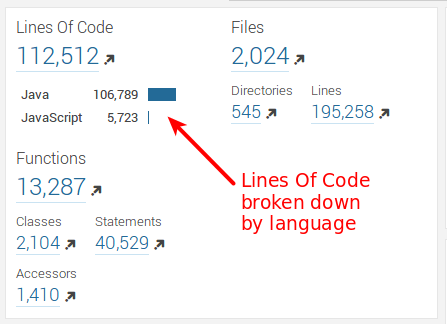 We've also added a language criterion to the Issues search:



Built-in web service API documentation

To find this last feature, look closely at at 4.4's footer.





We now offer on-board API documentation.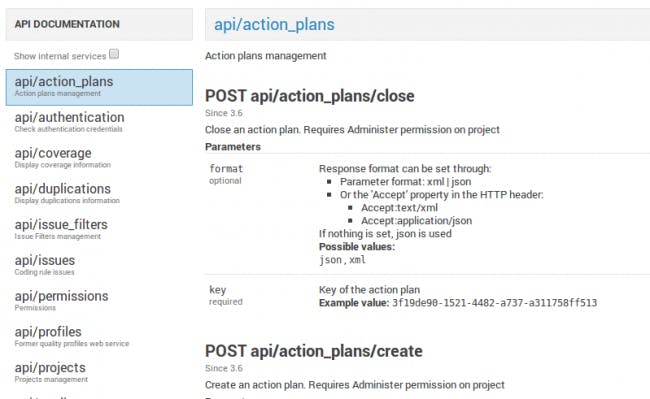 That's all, Folks!

Time now to download the new version and try it out. But don't forget to read the installation or upgrade guide.