SonarQube 4.3 in Screenshots
The team is proud to announce the release of SonarQube 4.3, which includes many exciting new features:

Quality Gate concept
Better display of technical debt
Cloud widgets
Improved search form
Keyboard shortcuts
Quality Gate concept

With this version of SonarQube, alerts have been extracted from Quality Profiles into a new Quality Gates section. Previously, to hold projects of all languages to the same standard, you had to associate a set of alert thresholds with each Quality Profile. Now, you can set your thresholds up once as a Quality Gate and associate it with individual projects, or set it as the default.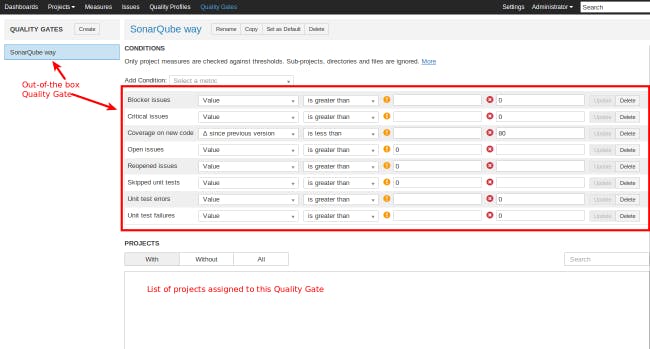 SonarQube comes with an out-of-the box profile, but it's not set as the default. By default no Quality Gate is applied at all.


Better display of technical debt

If you ever wondered what "30.2 days" of technical debt translated to in real time, you're not alone. Now SonarQube displays debt not in fractional days but in days, hours and (where appropriate) minutes.


Cloud widgets

The Clouds page has been replaced in version 4.3 with two clouds widgets: Project File Word Cloud, and Measure Filter as Word Cloud.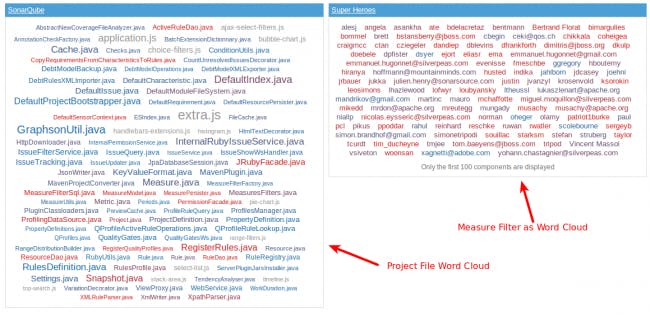 Both variations allow you to choose the metrics for size and color, and to specify the maximum number of components to show in the cloud.


Improved search form

The Issues page now includes additional criteria. You can now search for unresolved issues as well as searching by issue creation, and action plan. Additionally, the behavior of the options within search categories has been reworked: select something below the line and everything above the line is deselected. And vice versa:




There's also a new and improved date picker: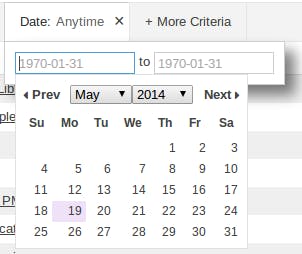 Keyboard shortcuts

There's no screenshot for this but it's worth mentioning that version 4.3 adds some keyboard shortcuts. Type 's' to move focus to the search box at the top-right of the interface.

And in the Issues and Measures filter pages, you can use Tab/Shift-Tab to move back and forth between search items. Once in a search item, you can navigate the choices with the Up/Down arrow keys and select/deselect options using Enter.


That's all, Folks!

Time now to download the new version and try it out. But don't forget to read the installation or upgrade guide.