SonarQube 3.7 in Screenshots
The team is proud to announce the release of the SonarQube platform version 3.7. This version includes new features that we believe are worth stopping your daily work for a couple of minutes to check out:

Issues filter
Bulk changes on issues
Bulk changes on project permissions
New global permissions
New alert criterion on Measures
Support of Maven 3.1
Issues Filter

The same way it is possible to save search as filter on Measures, it is now also possible with Issues:



Your issue filters can then be displayed on dashboards.


Bulk Changes on Issues

It is now possible to apply some bulk changes on issues such as:

Assigning all the issues on a file to a specific developer
Assigning all the issues added since the previous analysis to a specific developer
Reopening a specific list of issues

These bulk changes can be triggered from three different locations.

Issues Service

Filter issues from multiple criteria and apply some bulk changes on the selected issues: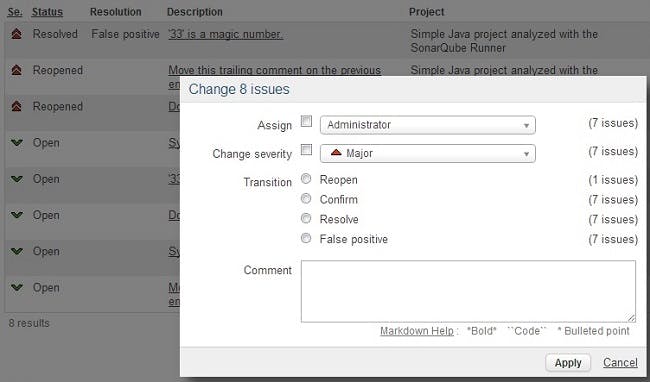 Issues Drilldown

Issues of the selected component (project, directory, etc.) are displayed: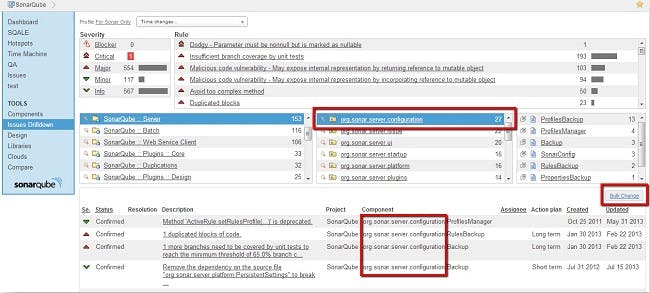 Component Viewer

Filter the file's issues and apply your bulk changes: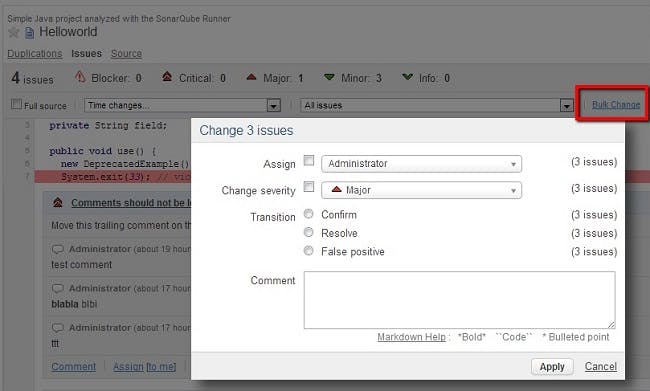 Bulk Changes on Project Permissions

Project permission templates can be created:



Then applied to projects: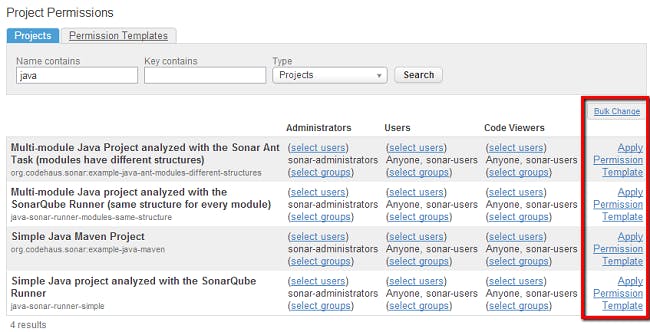 New Global Permissions

Three new global permissions have been added:

Execute Analysis
Execute Local Analysis (Dry Run)
Share Dashboards And Filters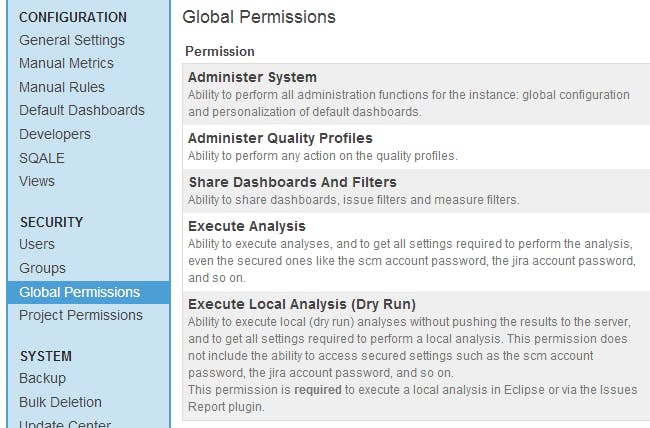 New Alert criterion on Measures

A new criterion is available in the Measures service to filter on alerts:


Support of Maven 3.1

Support of Maven 3.1 is added, compatibility with versions prior to 2.2 is removed.


Time now to let you download this new version to give it a try. But do not forget to read the installation or upgrade guide.