Reflections upon the We Are Developers 2022 World Congress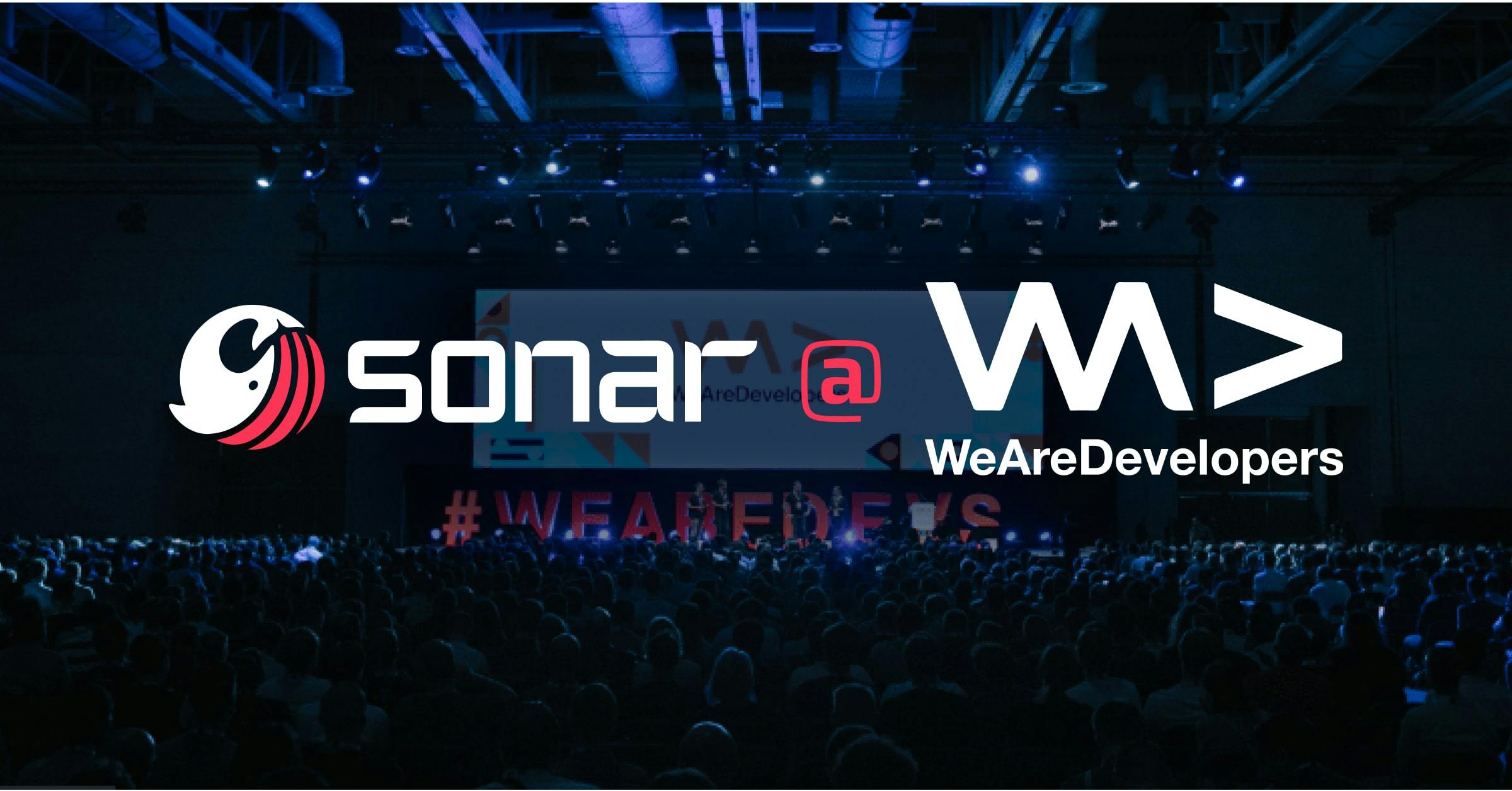 It's been two years since the global developer community last met in Berlin, and so much has changed! 
From the location we call an office, to the tools we use, and the diversity of the emerging generation of younger developers, the We Are Developers World Congress offered the 8000+ attendees the opportunity to catch up, discuss and reflect, plus share software development best practices and future tech trends. 
For Sonar, the event was a fantastic opportunity to connect with our valued Developer community, listen, and also share our passion for enabling developers to deliver Clean Code. 
A special moment for us was the standing room only session from Thomas Dohmke, CEO of GitHub. His key message of "We need happy developers" - achieved through employing tools to increase productivity, and allowing developers to focus upon the fun, creative tasks - aligns perfectly with our mission at Sonar and our belief in the benefits of Clean Code.
Another highlight was the packed session from IBM iX's Daniel Strmečki & Martin Gluhak demonstrating their passion for code quality, and highlighting how they use SonarQube and SonarLint.  Our kudos to them for the live coding session where they created custom SonarQube rules, underlining the ease with which Sonar solutions can be tailored.
We thoroughly enjoyed our first time at We Are Developers. A big shout out to all those who stopped by the Sonar booth, friends old and new. It was incredibly engaging to help those already familiar with SonarQube discover the entire Sonar end-to-end solution, demonstrating the additional value SonarCloud and SonarLint bring. 
Remember to check out the fresh new Sonar website for a recap on why Sonar is the home of Clean Code, and we look forward to seeing you again at the next event!