Reflections from PyCon US 2022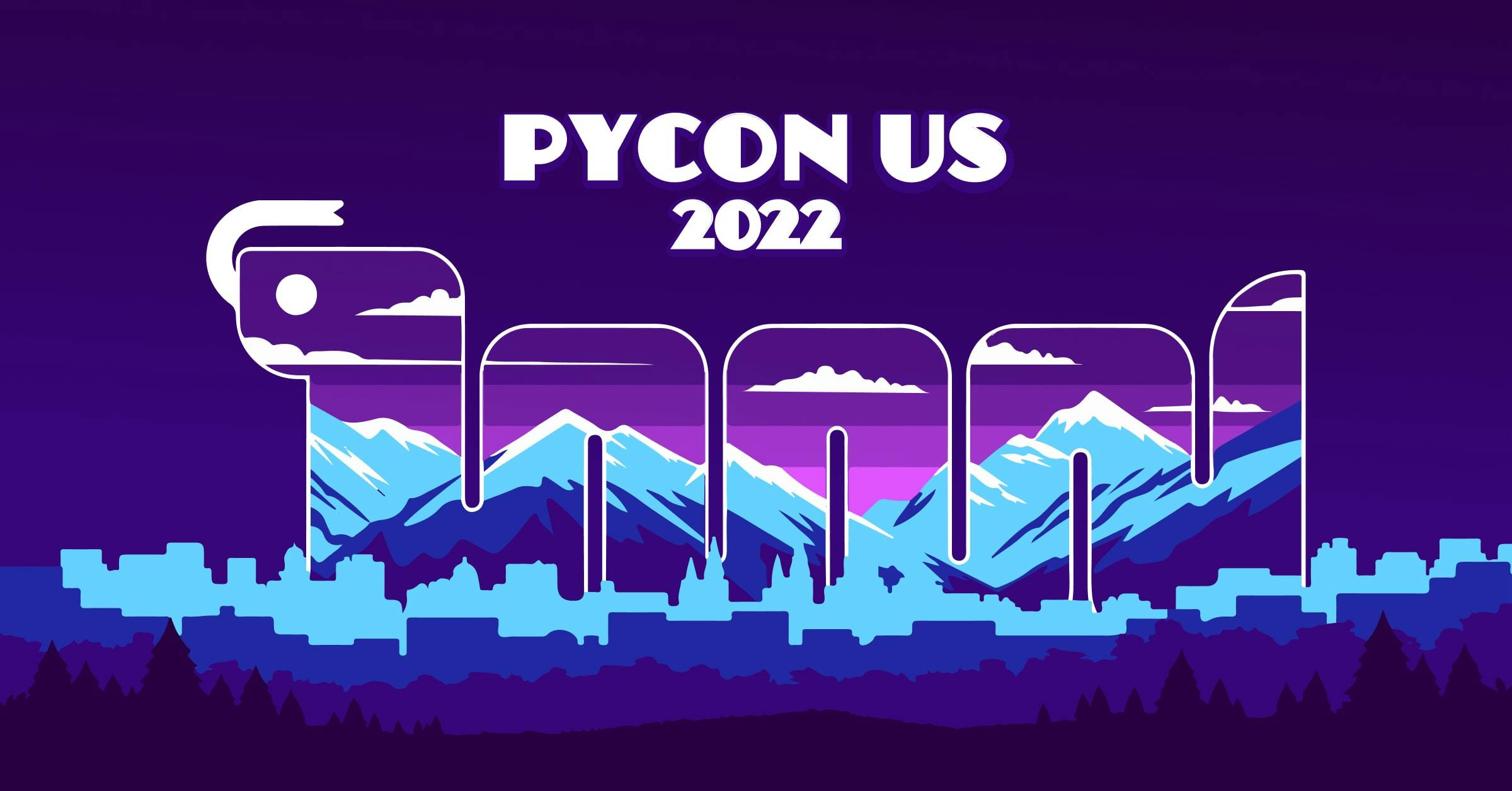 From April 27th to May 1st, the Sonar team attended PyCon US 2022 in Salt Lake City, Utah. This year's conference was held in person for the first time in three years with 1,700 attendees, 60 sponsors, 12 sponsor workshops, and over 100 tutorials. It was wonderful to be able to meet everyone in a one-on-one setting with many interesting talks, workshops, and booth conversations. This year, our sponsorship included a one-hour workshop and a booth in the main exhibition hall.
Keep your code clean
The Sonar workshop presented by the two of us, entitled "How to setup your CI/CD to keep your code clean", had a full room of 67 attendees, of which 37 followed along live on their laptops. This workshop focused on the "Clean as You Code" approach that Sonar has long championed. We demoed the use of our Sonar solution with SonarCloud as a central platform to monitor code quality and SonarLint to detect issues directly in the IDE.
At the Sonar booth, we had many interesting conversations and insightful discussions around clean code and provided a demo of our solution. 
It is no secret that data science is a primary driver for Python adoption. During the conference, we had the opportunity to meet with several data scientists using Jupyter Notebooks to write code. We believe it is crucial to integrate with the tools that data scientists use and love, which is why we plan to support Jupyter Notebooks later this year.
Another takeaway was the positive feedback we heard with  "Quick Fixes" (automatic refactoring of the code to fix an issue) in our Python analyzers that we anticipate to be released in SonarLint - our IDE plugin - this year. This joins the family of Quick Fixes for Java, JS/TS, and C++ that we delivered late last year. We're quite excited to roll this feature out for 40+ Python rules! 
Interesting talks and key takeaways
During the conference, we attended several tutorials, some of which were of particular interest to us.
Peter Wang, CEO of Anaconda, gave an impressive keynote presentation of Anaconda's latest project, PyScript, which allows Python to run in the browser. Peter gave his impressive presentation while live-coding various demos of this new project, which was a notable feat. The goal of PyScript is to make Python even more accessible and easy to use. PyScript is based on Pyodide, a CPython port to WebAssembly. We believe this is a significant breakthrough that will drive Python adoption even more.
Łukasz Langa, release manager of Python 3.8 and Python 3.9, and creator of Black, gave an insightful keynote on modern typing best practices. As our Sonar analyzers rely on type hints for some of their rules, this was of particular interest to us. Lukasz's recommendations will likely inspire us to deliver new rules to promote these practices.
We attended an exciting demo of DataSpell (a new IDE by JetBrains for data scientists) and Panda's best practices given at the JetBrains' booth. While we are not data scientists ourselves, best practices and new ways to write code are always of interest to us – as they help us improve our Python analyzer with new rules that help you write clean code.
We had a great time at the conference. If you stopped by our booth, thank you! If you didn't, you can catch our workshop presentation on PyCon's YouTube Channel. We hope to see you at EuroPython this summer!