A new and refreshed website for Sonar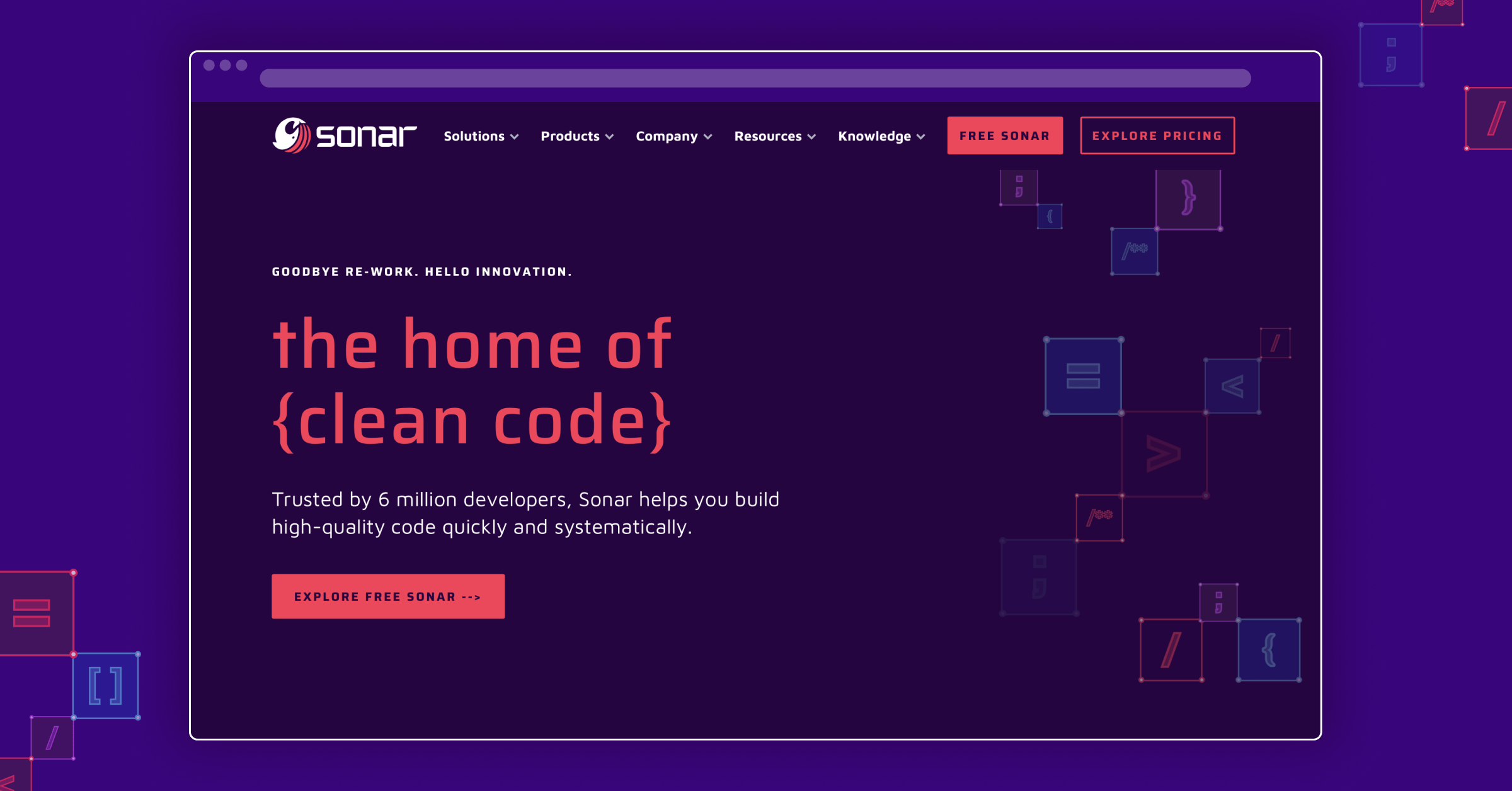 Thirteen years ago, I founded SonarSource with the mission to "democratize access to code quality tools for developers". The idea was that if we could provide developers quick feedback on the quality of their code, they would be able to do a better job. Since then, the world has changed on several fronts – particularly many things have changed in the way we develop software. However, our mission at SonarSource has stayed pretty much the same. We are committed to helping developers and development teams deliver better code. 
I think I can say that for the last 13 years, we have lived and breathed our products at Sonar and that we've been obsessed with delivering value to our users with the belief that if developers were not using our products, this is because they were not good enough. Everything else was secondary. 
Last year, we realized that the concept of Clean Code is actually not as largely known as we thought and that by not taking good care of how we explain what we do, we actually made it difficult for developers to understand the value we can provide to their everyday job. We felt that we needed to make it easier for stakeholders to understand this and have that 'aha' moment before they tried out our products instead of after! With this in mind, we decided to take some time to work on a few things. 
Align our website to reflect our Clean Code message
Talk about our Sonar solution and ecosystem
Refresh our visual identity 
We launched our revamped website in February this year and the feedback has been very good. Through this year, we will continue to work on enhancing it with additional content and integrate our products in a single place.