A EuroPython Retrospective
From July 11 to July 17, the Sonar team attended EuroPython in Dublin, Ireland. This year's conference included over 1,000 attendees, 29 sponsors, 151 speakers and 115 sessions. 
It started with us hosting a workshop helping over 60 attendees get set up with the Sonar solution and educating them on how to keep their code clean. One of our developers, Andrea Guarino, then followed up the workshop with a talk titled, 'Managing the Code Quality of your Project' that explained the 'Clean as you Code' approach in more depth.
We met a wide range of interesting people at the Sonar booth and we were happy to hear their stories of how our solution is helping developers in the Python community. It was great to have an opportunity to share and get feedback on our advanced analysis capabilities and new innovations such as Quick Fixes. 
We were encouraged by the strong interest in static analysis at the conference, with a number of talks showing different approaches to keeping code clean. And of course, we were very pleased to see such a strong interest in our approach from people who were new to Sonar.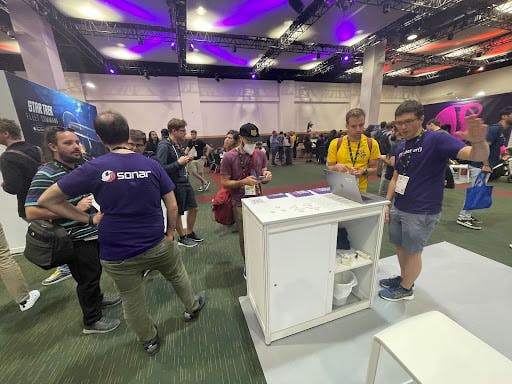 Our favorite talk was by Dr. Patrick Kavanagh who has been working on a calibration application for the James Web Telescope. He showed how the open-source Python application was being used by scientists across the world to create the incredible images we are now seeing.
We enjoyed the Dublin nightlife and had a great evening with our friend at LocalStack who we helped in the past by raising awareness of a security vulnerability. We celebrated the release of LocalStack 1.0 with him.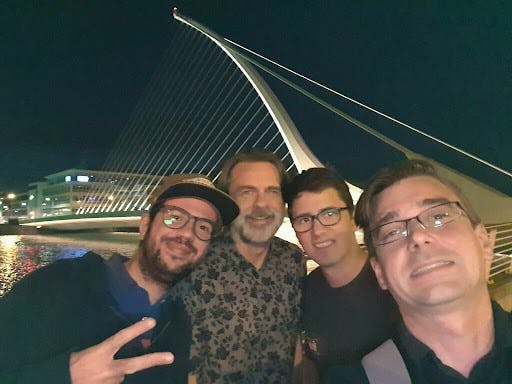 It was a brilliantly organized conference in a great venue with a lovely community atmosphere. We highly recommend it if you have not been before. We are looking forward to EuroPython 2023.