5 Years and Counting: SonarSource Has a Lot to Celebrate
SonarSource is celebrating! The last few months have seen some significant milestones for the company. The biggest is that we're 5 years in now, and still growing.


In November, we celebrated the company's 5th anniversary, with a fabulous afternoon and evening in Annecy. It started with a super hero-themed trivia game. Here you see Team Iron Man (Simon Brandhof and Olivier Gaudin) competing against Team Wonder Woman (Vanessa Briens and Christelle Farez) and Team Captain America (Eli Goodrich and me):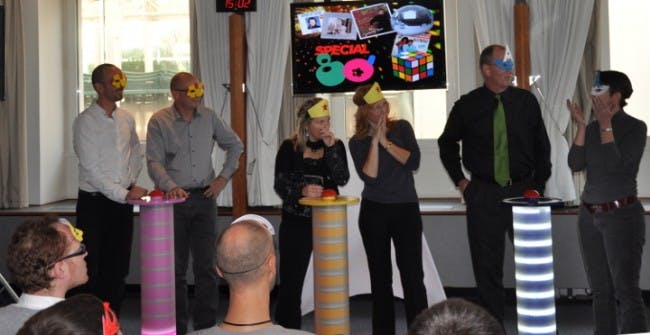 .

After the game, we had a guided boat tour of the lake. SonarSources's founders, Freddy Mallet, Olivier Gaudin, and Simon Brandhof were proud to fly the 5th Anniversary flag: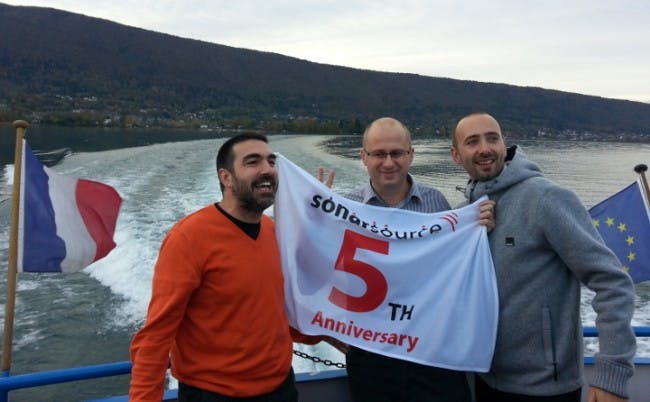 .

After the boat tour, the evening continued with a presentation on the history of SonarSource, which ended by highlighting each person's unique contributions to the team and our "hire order" with the company. I'm employee #20, and I've got the t-shirt to prove it! Stas Vilchik, at the time our newest developer, wasn't able to be with us that day. But our new Customer Support Manager, José Gomez, was there, and he was delightful company at dinner.

At a time when many companies floundered, SonarSource has flourished in the last five years. We've grown in that period from the three founders to a lively team of 25. Most recently, we've grown in the areas of customer support, development, and sales, but we're not done yet. We'll be adding more folks soon in development and infrastructure.

And here's the best news yet: we're still hiring.